Not all commercial grills are created equally. There are so many different models, each with various features and special add-ons. This can make it quite challenging to find the best grill for your business. Before you even start looking for gas grills, consider the following factors so you can find a commercial grill that meets all of your needs.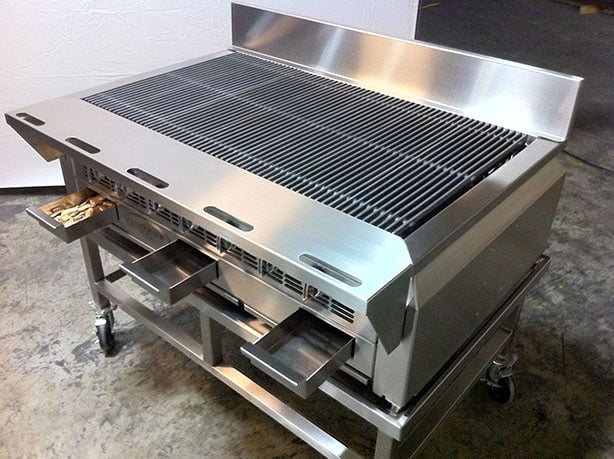 Fuel
Even though you've already decided to buy a commercial gas grill, you'll still need to choose between using natural gas or a propane tank. In most cases, natural gas is the better choice. It's less expensive and more convenient than managing and replacing propane tanks. However, natural gas is not always an option if your kitchen doesn't have a gas line already set up. Consider your cooking setup before settling on a fuel type.
Size
To find the right size commercial grill for your business, you will need to estimate your production needs. Experts recommend slightly overestimating your needs, as your production may go up unexpectedly. After all, spikes in your crowds can be hard to anticipate. Plus, it's a lot easier (and cheaper) to buy a grill with a higher capacity from the start than it is to replace it or expand your grilling setup down the road.
Cooking Grid Material and Thickness
You should also consider the material and thickness of the cooking grid. The grid will naturally experience a lot of wear over time, especially at your busy restaurant. As such, you will want to buy a grill with the toughest cooking grid you can find. Quality grids are usually made of stainless steel. Be sure to keep in mind the thickness of the grid as well. The thicker it is, the longer it will last. Plus, thicker cooking grids offer better heat retention as well, giving your foods bold flavors and grill marks. Look for a thick cooking grid made of stainless steel for the best results.
Commercial Gas Grill Material
The material used to make the commercial grill helps to let you know how durable it'll be. Some of the strongest, longest-lasting grill materials include stainless steel, cast brass, and cast stainless steel. When browsing grills, keep in mind that the lowest gauge steel is thicker and stronger than other types of steel.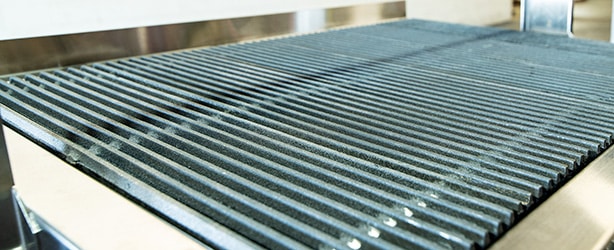 Mobility
Think about where your grill will be stationed. Will it be inside a restaurant, outside the restaurant, in a food truck, or used for catering gigs? Let the supplier know all about your mobility needs so they can find the right commercial grill for you. There are many gas grills on the market that are highly transportable and can be quickly loaded into the back of a trailer.
Warranty
You should also look at the warranty offered by the commercial grill manufacturer. Since the grill will play such an integral part in your restaurant, you'll want to be able to repair it quickly if anything goes wrong. A great warranty will prevent you from spending more on parts and repairs than is necessary. Try to find a grill that offers a warranty of at least ten years. Some companies offer lifetime warranties that cover parts and labor for as long as you own the grill. Read the warranty entirely before committing to a grill.
To see our full selection of commercial grills, visit us at CHAMPION TUFF GRILL.